Thanks For Being Our Customer. With inflation going up for everyone we want to offer our Inflation Buster's discount. 15% off carpet cleaning and more. That's right! Receive 15% off all our services.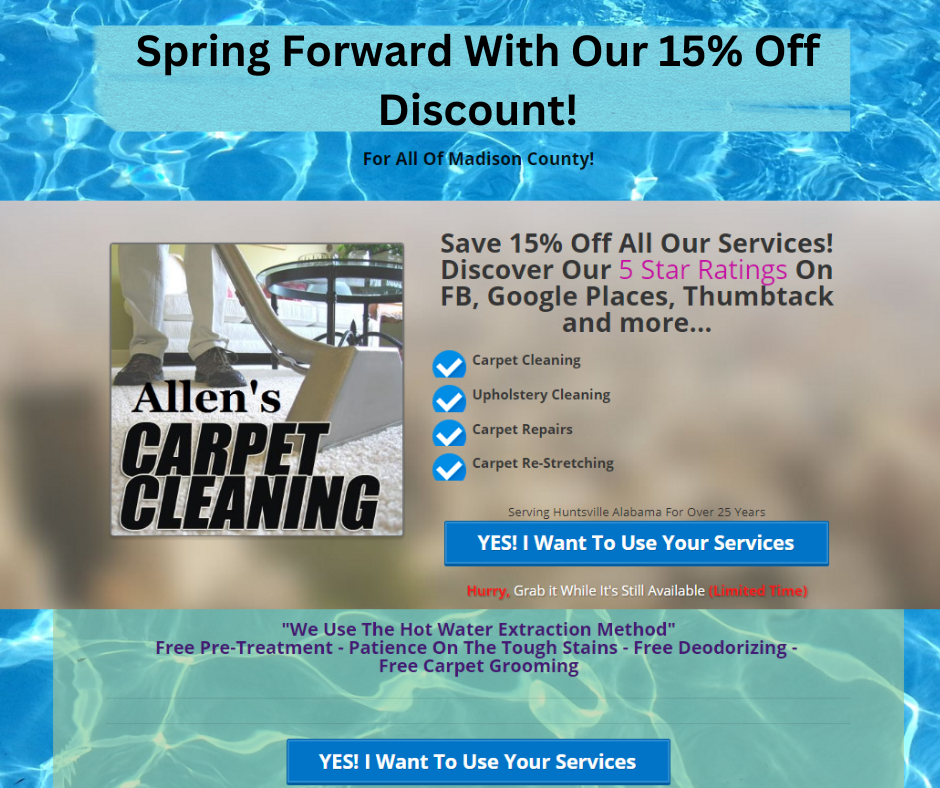 We Clean It Right The First Time, Every Time!

Carpet Cleaning
Upholstery Cleaning
Carpet Repair
Carpet Re-stretching

Limited Time Offer! Spring Cleaning Has Arrived!

Call Allen @ 256-797-5893 to get your fast quote and save.