Carpet Cleaning Reviews Huntsville AL-Upholstery Cleaning Reviews
Awesome Carpet Cleaning Reviews Huntsville Al
These reviews actually cover many Madison County cities and towns like; Madison, Owens Crossroads, Harvest, Hampton Cove, Meridianville, Hazelgreen and more.
Hello, I'm Allen and Below are some awesome reviews on our customer's experience's with our cleaning and repair services For Allen's Carpet Cleaning . Com (Also known as Allen's Carpet And Upholstery Cleaning)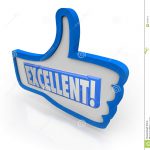 For over 25 years My crew and I have been Rock'in The House with top quality workmanship at a fair price for all of Madison County Alabama.
Because of my own marketing and use of seo (search engine optimization) My sites are finding people who were not happy with their last carpet cleaners. We hear things like this all the time. Customer says,"You guys got that stain out? Wow! The last ones left it behind" We hear that one all the time.
 

"It's testimonials like that above that leave me in awe. So many top competitors that need to work on their patience and not their commissions. No matter what home service you call on in the future always check their social media reviews. It will save you tons of headache, time and money."
"The Ones Who Try Hard To Please Will Shine!"
Call For A Quote Today!
---
Google Places Reviews-Carpet Cleaning
Finding our Google Places Reviews are easy. Simply open Google maps from any browser and type Allen's Carpet Cleaning or Allen's Carpet And Upholstery Cleaning in the search box. Then on our profile click on review link next to our stars. If you would like to rate us or leave a review yourself you can do that here too. That would be awesome! Thank you!
---
Carpet Cleaning Facebook Reviews Below
https://www.facebook.com/Allens.Carpet.And.Upholstery.Cleaning/reviews
---