Upholstery Cleaning Services-Huntsville
Why Use Us For Upholstery Cleaning Services?
Hello, I'm Allen Blankenship. I'm the owner and operator and I'd like to tell you why you should call our upholstery cleaning services next time you need one. With personally over 30 years in the industry I've learned the correct equipment, upholstery cleaning solutions, upholstery stain removal techniques and industry cleaning secrets to give you the best couch – sofa – recliner – sectional cleanings our industry has to offer.
"The last cleaners could not get those stains out! Wow!" We hear that one all the time. A little patience goes a long way on a dirty fabric.
Feel good knowing you will have one of the best upholstery cleaners in Huntsville, Alabama working for you!
Thanks for visiting AllensCarpetCleaning.Com's upholstery cleaning services-Huntsville site.
---
See my video below for some extremely soiled  Upholstery Cleaning Services in action! I can assess most jobs over the phone via conversation and or photos. So, why keep coming home to soiled upholstery? Call Today and we will get your cleaning scheduled ASAP! If you have questions call Today! I'll answer any concerns or questions that you have.
Call Now!
256-797-5893
---
The Hot Water Extraction Method Is Our Preferred Upholstery Cleaning Method!
We use hot water under pressure to safely blast and loosen dried soil and tough stains out of the upholstered furniture. But first, we use a powerful pre spray with emulsifiers to cut through  the toughest soil, grime and oil build ups. Choose us to get the deepest cleaning that your upholstery deserves.
Here are the top three reasons to use us next!
Prompt & Fast Service
Outstanding Results
Fair Prices
Friendly Crew
---

Also offering Carpet and Upholstery Stain Guard with Dupont™  Scotchguard™  protection to help protect your investment from color changes, (sunlight through windows) unsightly stains that set in and early wear. (best to apply right after they are cleaned)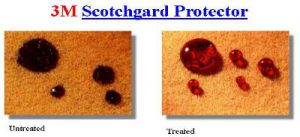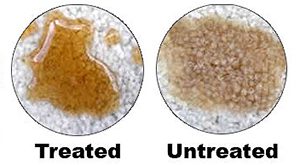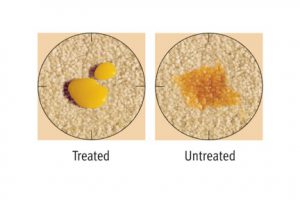 Repel future spills and soil as well as protect your investment.
Yes! We also do partial Auto Detailing Services >>>Auto Interior Details>>> Upholstered Seats and Carpet! …We come to you!
Car Carpet and Seats Professionally Cleaned…$79
SUV Carpet and Seats Professionally Cleaned…$147
Add This!
Complete interior ammonia wipe down to remove months perhaps years of road grime, greasy food residue, oils, smoke build up and more! Bring that fresh clean smell back to your ride this week!
Upholstery Cleaning Services-Huntsville, Madison,  Owens Crossroads, Meridianville, Hazel Green, Hampton Cove, Toney, New Market, Harvest, Lacey's Spring, Alabama …servicing these cities and towns for over 25 years!
Call Us For Pricing >>> 256-797-5893
---
Emergency Upholstery Stain Removal Technique
Here's a video from Amber's Anchor with two ways to clean a micro-fiber upholstery fabric. Watch this short clip to quickly learn options for cleaning between calling in your favorite professional. This is one of the best in home, fast remedy microfiber cleanings I have run across.
Any upholstery stain removal technique that you use should always be done in an inconspicuous area.. just in case the fabric's color begins to bleed and spread.
I always wet the area down with water and vinegar first for most stains, then blot with a white cotton towel. The damp fabric will help thin out the harse affects of any spot cleaner. If you need something for oil based stains try a non acetone polish remover and blot with a cotton ball imediately till the stain removes.
Go ahead and check this cool clip out and get plugged in and ready for your next emergency spill.