Carpet Repair Services | Carpet Re-Stretching Service!
Need Carpet Repair Services And Carpet Re-Stretching Services In Huntsville Al?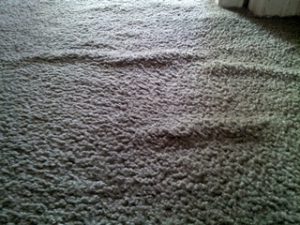 Hi, I'm Allen and I have been servicing carpet repairs and carpet re-stretching needs for North Alabama for over 25 years. I also have an A-Team of service techs working with me to keep up with the demand for this.
The price of carpet is not going to do anything but Go Up in cost to replace, so it is up to us to watch how we buy it, install it, and pad it.
Did you know?
Carpet backings were designed to stay flat and taunt for many years to come after purchase and installation? There are a number of reasons a carpet gets loose and wrinkles begin to appear. I have the top three reasons below.
Bad installations are our #one find as we notice a lot of edges being crammed under the baseboards instead of being cut shy, stretched into place and fastened properly onto the tack strip.
Lots of traffic after a few years causing the backing to stretch as we walk with the ones having too thick of padding size for the type of carpet under them.
Lots of traffic along with medium to heavy furniture being drug from one side of the room to another. Over time, it's much better to lift the furniture than drag or scoot it across the carpet.
If your installed carpet is needing carpet repairs or carpet re-stretching we are here to help.
We can Power Stretch Your Carpet back to the tack-strip, cut off the extra length, and fasten it securely back onto the tack-strips. You will once again notice that newly installed Springy feel as you walk across it. You can now relax knowing that you have added years to its life.
Our Carpet Repair Services Offer Remedies For,
Carpet burns
Pet damage on the carpet
Iron burns on the carpet
Permanent stains on the carpet
Carpet tear from dragging furniture legs
…and more.
---
Should I Try To Remove These Carpet And Upholstery Stains?
We get a few calls throughout the year to come and patch areas where the spot cleanings have gone wrong. Especially with tenants that are moving out and wanting their deposits back.
There are many types of substances that can be difficult to remove from carpet and fabrics. The old rule of thumb is that if God created it soap and water can remove it. If he didn't it will more than likely take a petroleum or citric based solvent,  …and that is where most folks go wrong.
Harsh chemicals and solvents can if used too much weaken the glues and material the carpet is composed of not to mention the permanent color loss to those areas. If you are not sure, call us for a phone analysis of your problem.
256-797-5893
Not many local professional carpet cleaning services offer carpet repairing technitions but here at Allen's Carpet Cleaning, we have you covered! Let us save your carpet and save the day! 🙂
---
Restorative Carpet Stretching Services
Carpet was designed to take a beating but sometimes the carpet will loosen from the tack strips along the wall and gather in the middle areas of the room. The wrinkles can get quite high if left alone too long.
A few reasons will cause this to occur over time. Heavy traffic, lots of furniture movement can cause it to loosen from the tack strips. Or if the padding was too thick for the carpet type the backing will literally stretch with normal traffic over time. Whatever the reason it's best to deal with it as soon as you notice it.
Wall to wall carpeting was designed to stay stretched, fastened to tack strips and tight for the longest usage possible. Continuing to walk on a loose carpet will soon start to break down the compounds in the backing and slowing disintegrate it into a fine powder that then, begins to break down the padding as well.
If  you are
"I need a Carpet Stretching Service near Huntsville Al and I need one now!"
…then we are here to help! I have been stretching carpet and patching it for over 25 years! Call the number below and let's talk carpet repair 🙂
Our rates are very fair and we can complete the job in a very reasonable time frame …and sometimes even without having to move all the furniture out of the room.
---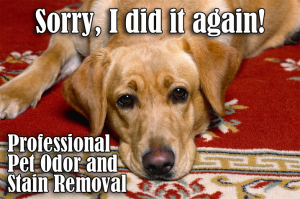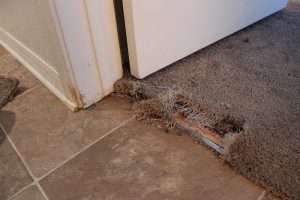 Got Pet Damaged Carpet?
Besides pet damaged carpet sometimes we even have accidents like leaving an iron on our carpet and melting the fibers into a permanent iron shape. You realize that synthetic rugs are plastic, right? Also, melted plastics give off a pungent odor that can linger in the melted and burned area. Besides buying new carpet patching from a closet carpet remnant may be your only answer.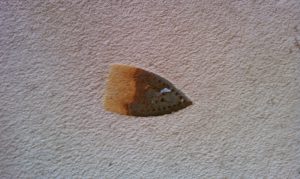 Our pets will get stressed and start digging and scratching at closed doorways leaving terrible unsightly carpet rips and holes. Even permanent color changing carpet stains are a good reason to call your favorite carpet repair tech and get it patched right away! Choose us for all your pet damaged carpet needs…Call the Number above right now!
---
Need Carpet Patching But No Spare For Carpet Repairs?
One option is to choose a closet carpet (the same type) to sacrifice for the carpet patching. Then go purchase a small carpet remnant as close to the closet carpet as possible. Then we can install that piece for you also while we are there.
Thanks for stopping by and if you have any questions regarding our carpet repairs services or carpet stretching services please call me at the number below.
Allen B 
Wait! Share us on Facebook below to help us reach more people who need us, and help us keep our advertising costs down, thanks 🙂