Carpet Cleaning Services Huntsville | Allens Carpet Cleaning
Our Carpet Cleaning Services Show
…We Love Carpet And Rug Cleaning!
Welcome to the site! Serving Huntsville, Alabama and  metropolitan area.  
Serving Madison, Owens Cross Roads, Meridianville, Hazelgreen, Harvest, Toney, and more...
With over 25 years in the carpet and upholstery cleaning business you can trust us to clean your carpet or upholstery Correctly the first time…Every time!
"If we can't clean your carpet and upholstery no one can!"
So, if you have soiled carpet and you are searching for Professional Carpet Cleaning Services then right now is a great time to meet us. I've been cleaning and saving carpet, rugs and upholstery for many years and have probably seen more worse stained carpet and fabrics than most of the carpet cleaning technicians in my industry. Yes, I may be older but wiser 🙂
We have powerful equipment, the best carpet cleaning solutions, specialty stain removal solutions and patience for removing those stubborn deep down carpet and upholstery stains.
"We clean it right the first time, every time!"
So, Need a fast quote?
Call Allen 1-256-797-5893
---
 Oh No,  did your past carpet cleaning services leave dirty traffic zones and spots behind? Then shame on them!
Here Is How To Solve That Forever
Step 1
Choose us! We have the solution for those stubborn ground in soils. With over 25 years in the carpet and upholstery cleaning service, you can trust us to clean them right the first time, every time!
Oh, and if you are still cleaning your rugs with a carpet shampooer <<find out here why you may want to stop that.
---
Here Is How We Clean Carpet
Featuring the Hot Water Extraction process! After a good pre-treatment applied and stain removal boosters worked in, our powerful stainless steel cleaning wand, with precision sized jets, go to work spraying a small amount of hot water,  under pressure to safely clean carpet by blasting out those deep down packed in stains …And all while extracting water, soil and the Past Residues that attract new soil.  That's right, left behind soap residue will cause your cleaned rugs to re-soil sooner than they should.
With us, your carpet, rugs and upholstery are left squeaky clean, lightly damp and according to humidity will dry in a few hours.
If you love the deep cleaning from a Hot Water Extraction system but pushed for time to get them dried fast then place a fan across them for an even faster drying time.
Step 2
Never be in shock over your carpet care services again! I am looking forward to serving you. Call Us Below and let's get your carpet cleaning quote right now!
Call Allen 1-256-797-5893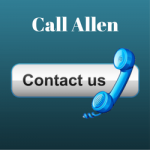 ---
Test cleaning some questionable carpet stains for this home owner, helping her to make her decision to save it. The worse stains faded down to almost nothing and the owner was very pleased. Are you making your house ready for selling? Not sure if the rugs can be saved?
Call Allen Today!
---
Can A Clean Fresh Smelling Office Environment Increase Your Productivity?
I believe it can…
And we'd love to help with that!
Scheduling an office carpet cleaning after hours can be brutal with other companies…
You won't have to shut down the office during working hours..we can schedule it after hours for your convenience.
"There Is A Specific Type Of Yarn For Every Type Room In The Home Or Office" 
Learn How To Buy Carpet So That You Keep It For Years
– A Must Read Article –
---